Dr. James Herron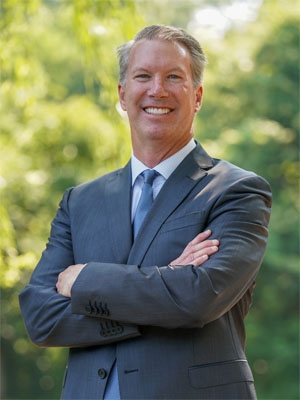 Dr Jim Herron received his Doctor of Dental Surgery(DDS) degree from The Ohio State University in 1997. While at Ohio State he served two years as President of The Student Government and was selected to be Team Dentist for The Ohio State Athletic Department. He then continued his education by attending a two year post graduate training program at Carolinas Medical Center in Charlotte, NC while earning certification in general practice residency. While serving as chief dental resident in the second year of training, Dr Herron focused on traumatic dental injuries, dental care for medically compromised patients, conscious sedation and dental implants.
Dr Herron joined the practice of Dr Michael Catanese, DDS in 1999 and practiced together until Dr Catanese's retirement in 2016. Dr Herron has had the great fortune of having Dr Evan Smith join him in 2016 and together they strive to continue the highest standards of care and excellence established by Dr Catanese.
Dr Herron continues to focus on post graduate education by attending numerous continuing education courses focusing on comprehensive cosmetic and restorative dental care at The Dawson Academy, The Pankey Institute, and The Spear Institute at Scottsdale Center for Dentistry. His professional memberships include: American Dental Association, North Carolina Dental Society, Charlotte Dental Society, Academy of General Dentistry, Pierre Fauchard Academy, Academy of Sports Dentistry, American Academy of Dental Sleep Medicine, and Southeastern Academy of Prosthodontics. He is a past president of The Charlotte Dental Society.
Professional highlights for Dr Herron have included being the official Team Dentist for the Carolina Panthers of the NFL, Team Dentist of the PGA during the Wells Fargo Championship and the 2017 PGA Championship. One of Dr Herron's personal and professional highlights has been in conjunction with Project Lift, the Carolina Panthers, and Team Smile to lead the treatment care team in treating hundreds of underserved children in our community. Dr Herron has also been named a Top Dentist in Charlotte by Charlotte Magazine for every year since 2007.
Dr Herron and his wife Raelynn have been happily married for over 23 years and together have raised two beautiful children. In his free time he enjoys family vacations, golf, skiing, photography and outdoor activities.